Hello, bookworms and moths! I can't believe February is almost over. Though I don't think I'll be going full-blown review on any of the books I've been reading in January and February, I thought I'd share a few thoughts about them, the ones I'm in the middle of right now, and a couple I'm looking forward to verrrrrry soon. Allons-y!
Things I've Been Reading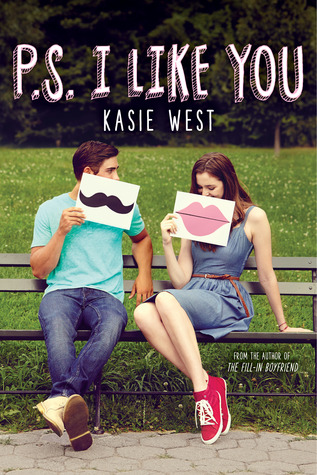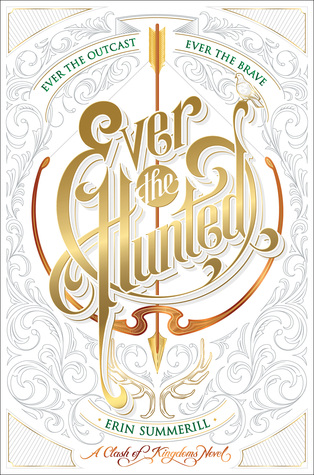 Gemina, by Jay Kristoff and Amie Kaufman. This second entry in the Illuminae Files series did not disappoint. In fact, I think I liked this one even more than the first one! I love the way the format of these books continues to push boundaries—it often reminds me of Guillaume Apollinaire's calligrammes (thanks, college French!). These books are action-packed like the best summer movies, but with characterization and a sort of overarching mythology that those summer tentpoles often lack. Romance is a component thread of these books, but it is definitely secondary to the rollicking plot. For these books, I find that that is the perfect balance. There was also a perfect balance of plot twists that I figured out, and ones that I didn't see coming—enough to make you feel smart, but still have the fun of being surprised. Can't wait for book three.

P.S. I Like You, by Kasie West. I got this book for S for Christmas because I thought it sounded cute, and then decided I had probably better read it myself to be sure. And how often do you a find a YA that takes place in Phoenix?? After a rough, choppy start (think oddly disjointed sentence flow, stilted dialogue, me thinking, "Grrr, I was an Arizona high schooler and my experience was nothing like this!"), some sort of unseen transition occurred and the dialogue became funny, the characters became real, the romance gave me butterflies, and I was utterly charmed. Enough so that I passed that late night reading point of no return and had to finish the book before finally going to bed around 2 a.m. A quick, cute, fun read! I'll definitely be looking for more Kasie West novels.

Ever the Hunted, by Erin Summerill. Though this book has an absolutely stunning cover design (and I am a sucker for cover design!), my overall feeling about the story inside the covers was a resounding "meh." I was tentatively interested and engaged in the beginning (world-building concerns were primarily what kept me from being fully interested and engaged), and then halfway through I got bored. The romance, which had an interesting hook and tension to start with, was resolved too quickly for me. Though the plot kept a tidy pace, it still somehow managed to feel mired and slow to me. The plot development on the last page was intriguing, but probably not enough to motivate me to pick up the next book when it comes out.

Snow White: A Graphic Novel, by Matt Phelan. I loved the aesthetic and storytelling of this graphic novel. Easy to read in one sitting, it situates the traditional Snow White story in New York in the 1920s and the Great Depression. Samantha White (her mother calls her "Snow") lives in NYC, and after her mother dies when she is young, her businessman father remarries a star performer of the Follies—enter evil stepmother! You know how the story goes from there. I love the twists that evoke the original fairytale while adjusting it to fit in the new time period. A ticker tape stands in for the magic mirror, seven street urchins remind the reader of dwarves in a forest, and a detective investigating the case of a mysteriously sleeping girl found in the display window of a department store makes for a modern prince charming. There are few words in the graphic novel, but the expressive art clearly tells the tale.

The Inquisitor's Tale, by Adam Gidwitz. This Canterbury Tales-esque story follows three unique young people and one very special dog in France in the 1240s—Jeanne, a peasant girl on the run from the authorities who experiences prophetic visions; Jacob, a Jewish boy with mysterious healing powers who has escaped the hate-fueled burning of his village; William, an unusual oblate endowed with colossal strength; and Gwenforte, Jeanne's beloved greyhound, long dead and yet somehow returned to her. Though the storytelling is fast-paced, it somehow still manages to be a slow burner, with a powerful payoff. Also, it's really funny. I mean, there's a farting dragon! The humor is definitely a hallmark of the story, but it also depicts people in all their complexity, and its ruminations on prejudice and tolerance are especially important. It could also serve as a master class on how to use modern speech in a historical (or fantasy) setting without it sounding jarring, inappropriate, or false. Highly recommended!
Things I'm Currently Reading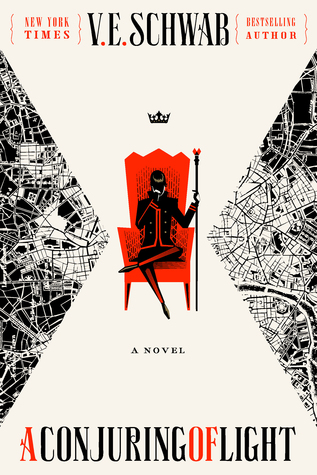 A Short History of Nearly Everything, by Bill Bryson. As I continue my incursions into the Bill Bryson audiobook realm, I recently started this one, wherein BB takes on science, the universe, and everything! Completely fascinating, and makes me want to learn more about all the topics he covers. His wit and his knack for finding and relating bizarre footnotes to history delight, as ever.

The Girl Who Drank the Moon, by Kelly Barnhill. This one is hitting all the right fairytale buttons for me. I adore Fyrian the Perfectly Tiny Dragon (he's prone to crying), and I'm not even 100 pages in. But, I had to take a break from this one so I could starting reading…

A Conjuring of Light, by V.E. Schwab. AHHHHHHHAGHAIOHGALIFBHALKHGHLGIagahgipuahg'gauug GO AWAY I'M READING
Things I'm Looking Forward to Reading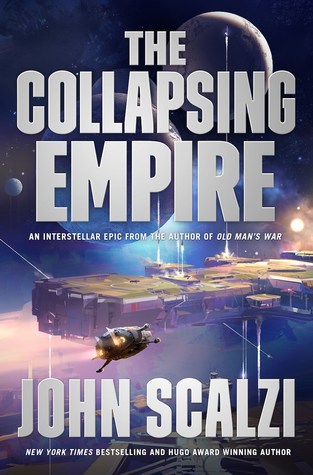 Rat Queens #1, by Kurtis Wiebe and Owen Gieni. Rat Queens is back with Image Comics and a new artist (astute blog readers and comics fans might recognize his name from Manifest Destiny)! It looks like they'll be doing a kind of reboot of the series, which honestly I'm down with since, storywise, the last issues before all the artist kerfuffle and hiatus went down were kind of going in a weird direction. I'm hoping it's fun and awesome and helps me forget all the strangeness that went on with the artists and story. Out on March 1st, 2017.

The Collapsing Empire, by John Scalzi. You can click on the picture to read the blurb—it sounds amazing, and has been getting some great reviews. I don't think I've read a Scalzi novel I didn't like, and this one sounds especially cool. Can't wait to get my hands on it! Too much to hope he'll be promoting it at Phoenix Comicon this year? Out on March 21st, 2017.
Well, that's it from me this month. What's been on your TBR? What are you looking forward to reading next? Let us know in the comments!
**All books purchased or borrowed from the library. An e-ARC of Ever the Hunted was received from the publisher via NetGalley, but this short review is based on my reading of a finished copy. As ever, much as we are grateful for review copies, our reviews are uninfluenced by the source of said copies, or by anyone else, for that matter.