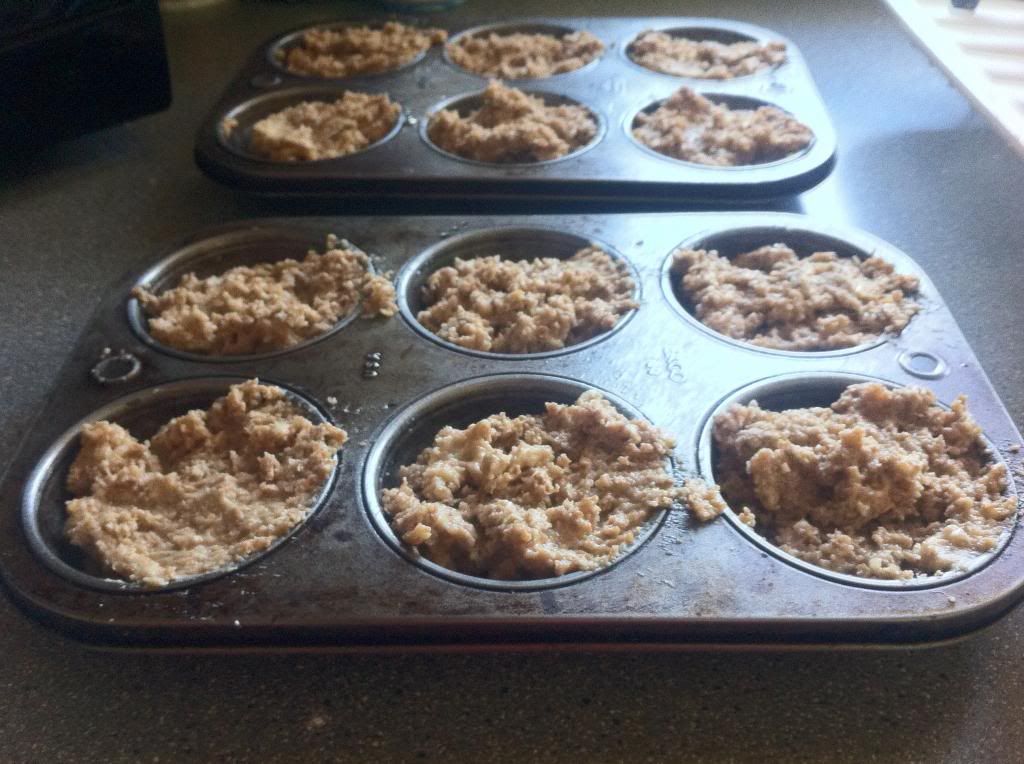 I think it would be incredibly fun to be a diet guru. My friend and I perused
The Primal Blueprint
a few months ago, and we marveled at the pseudo-facts a diet guru can cite in an official-looking book. (Not to say that this diet is completely bad, just that the writing seemed to manipulate studies, jump to conclusions, and make absolute statements.)
Anyway, if I were a diet guru, my mantra would be Fiber Fiber Fiber. It's so delicious I can't just say it once. Or twice. Fiber FTW! There are many very good reasons for my not being a diet guru, and it's clear that my unsexy mantra is one of them.
Another one is that the recipe I'm posting is not entirely healthy. Sure it has bran (and hence, fiber!), but it also takes a stick of butter to make a batch so it's decidedly not low-fat. On the plus side, I find that one muffin and a half glass of juice is enough to fill me for three hours, and it's the only breakfast that works as well for eating on the way to work as it does for quietly sitting in front of your Hulu queue.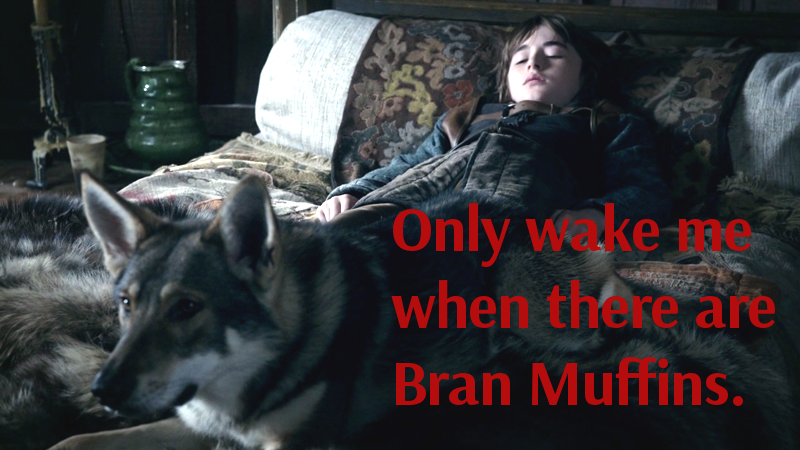 My bran muffin recipe is a variation of Heidi Swanson's Super Natural Every Day. Heidi calls for unsweetened bran cereal and some natural pantry supplies that I don't have, so some of the changes are from convenience, and some are just natural evolution of making them for months. I highly recommend picking up a copy of her cookbook, whether it's to check out the things I changed, or to discover other delicious recipes with beautiful photographs.
Bran Muffins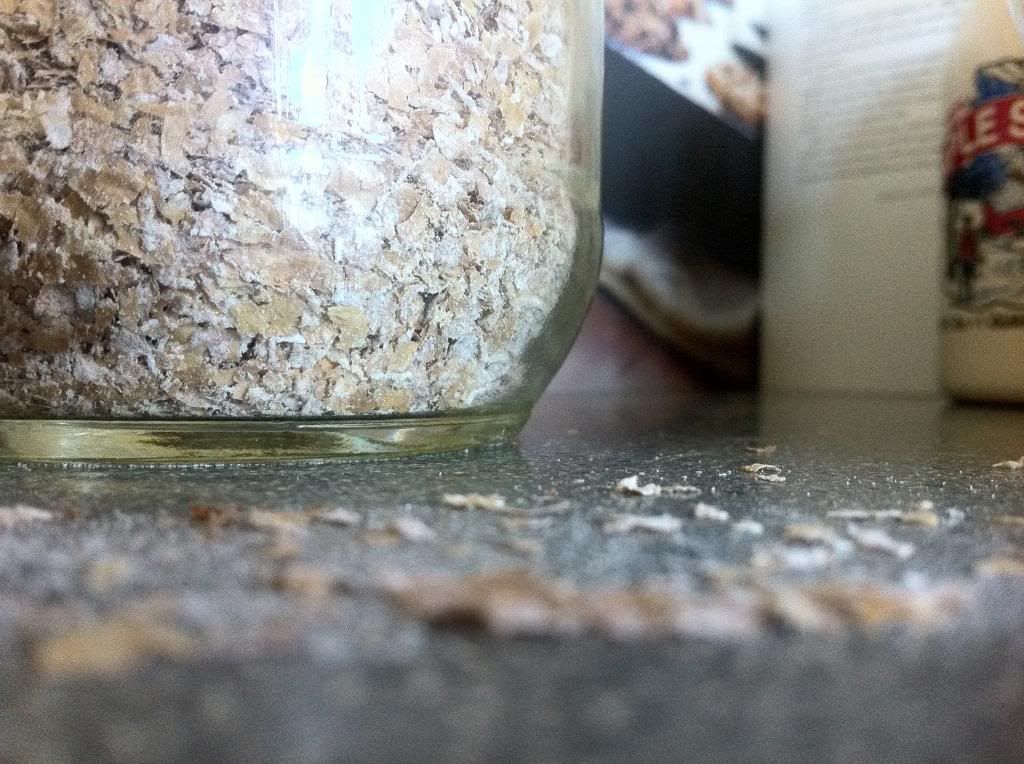 1/2 cup (1 stick) butter
2 large eggs, at room temperature
6 oz (1 individual container) fat-free plain Greek yogurt
1/4 cup milk (I use 1% in calculating nutrition info)
1/3 cup maple syrup (real stuff, not flavored corn syrup)
1 cup unprocessed wheat bran
1 cup bran cereal
1 cup whole wheat pastry flour
1 tsp baking soda
1 tsp baking powder
1/2 -1 tsp salt (depending on whether your butter is salted)




Preheat your oven to 400 o F, and make sure the rack isn't in a weird place from broiling or making pizza.
In a large glass bowl, microwave the butter so it is mostly melted. Whisk or stir in the remaining liquid ingredients.
Add the bran and bran cereal to the bowl; stir, then let the mixture sit for a few minutes.
While the wet bran is sitting, measure out the flour, baking soda and powder, and salt. This is also a good time to grease a standard 12-cup muffin tin. (I wouldn't ever bother with parchment cups for this recipe—the muffins are sturdy enough that they don't need additional support, and it would be very sad to lose crumbs if they stuck to the bottom of the paper.)
Combine the measured dry ingredients with the wet bran mixture. Spoon the batter evenly into the muffin cups.
Bake for 18-22 minutes, until the edges start to get brown and crisp. (Usually one of my muffins ends up with a small peak that I can use to check doneness.)
Cool for five minutes in the pan, then pop the muffins out to cool completely on a wire rack. The best method I've found for getting muffins out is to run a butter knife along the side of each muffin, and then to grab them with a clean hand. (Just don't get burned on the muffin tin.)
Muffins will be fine at room temperature for a few days, but unless you have a large household or party planned, it's safest to freeze most of the muffins. My microwave defrosts a muffin in 40 seconds, and the warming process makes the kitchen smell like baking every morning.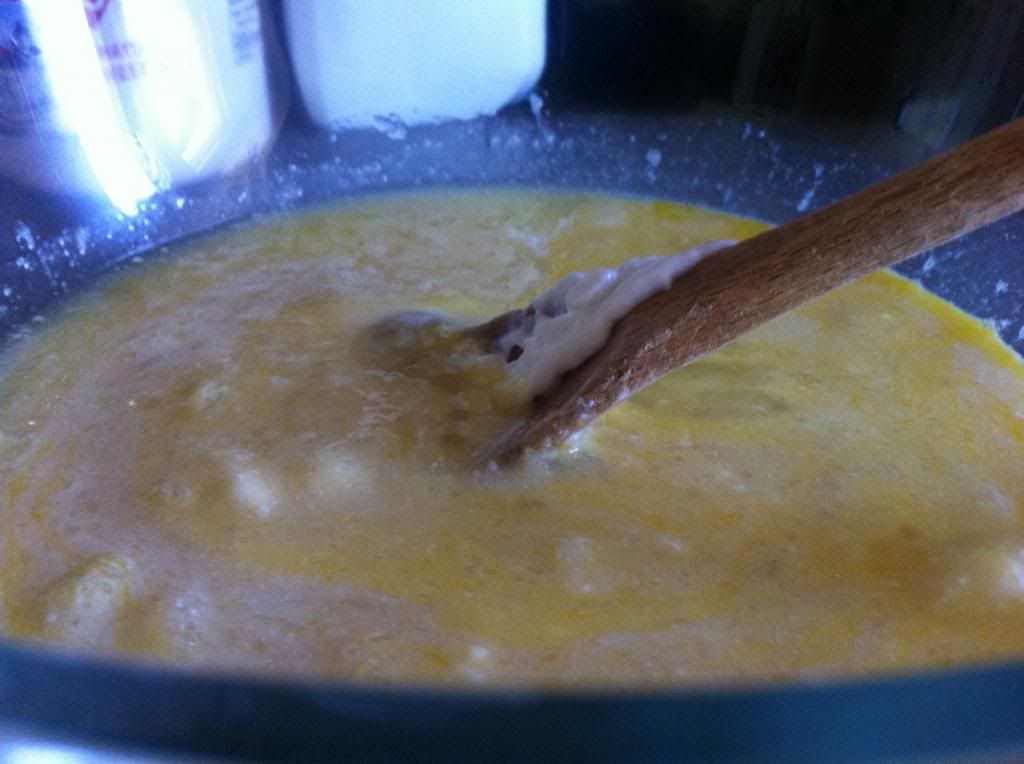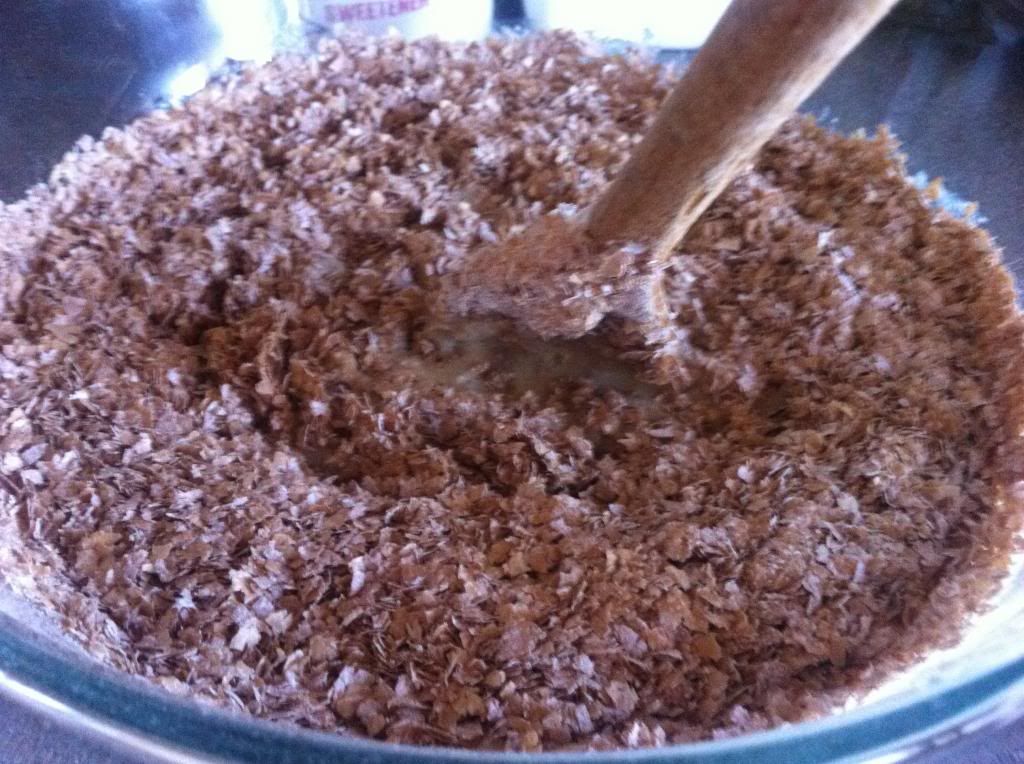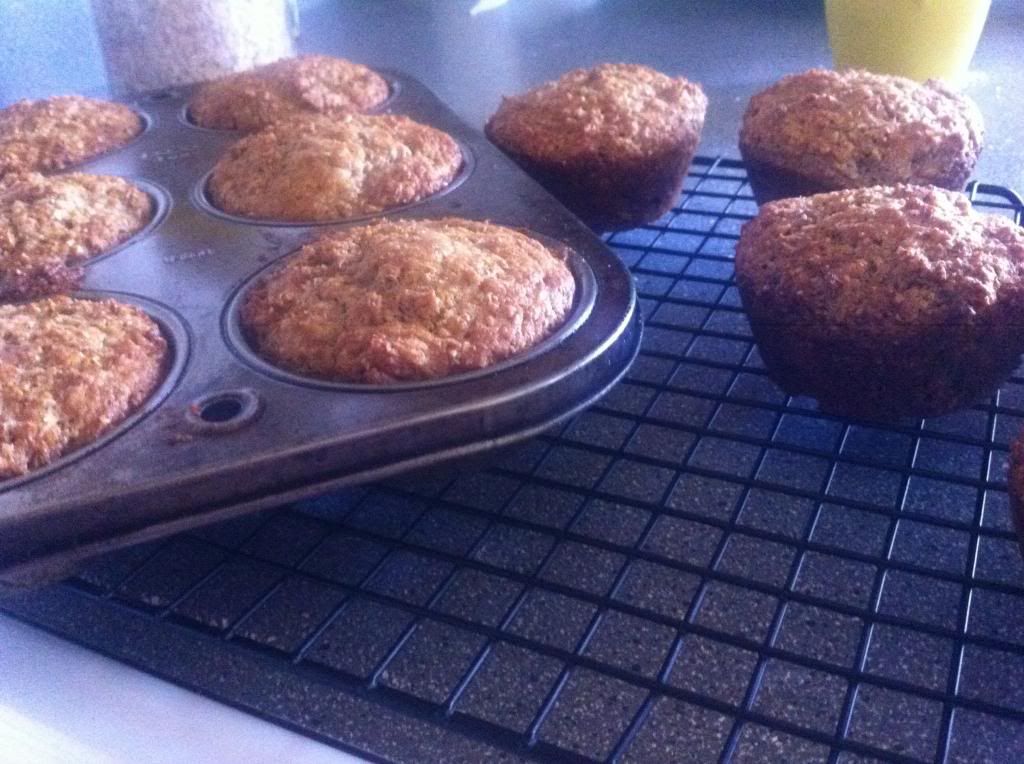 Nutritional Information
Makes 12 servings: 171 calories; 21 g carbs (4.8 g fiber), 9 g fat, 5.5 g protein